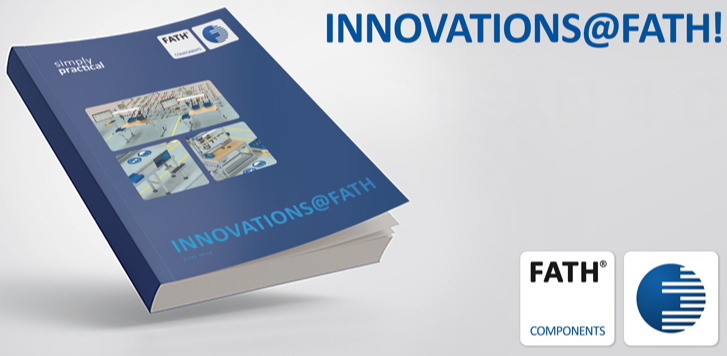 The last catalog of Engineering Components was published some years ago. A lot has happened at FATH during this time. To enable you to benefit from the variety of new products and innovative solutions, we will now inform you regularly - at a four-month cycle - about all new products and developments from FATH.

To kick things off, the first edition of INNOVATIONS@FATH will feature all the new engineering components of the last three years - with 160 pages a bit more extensive. But this should not be to your downside.

Quickly you will find information about the popular Profile Connector 90° for all common slots or on the wide range of gray and aluminum-colored components. With our monitor solutions, you can design workstations that are ergonomic and Industry 4.0-compliant - in one go. The Magnifying Lamp D160 with Jointed Arm is just as helpful to the perfect workstation as the Friction Joints, which make extensions of workstations with System Arms really accessible.

Can't wait to get your hands on the new printing edition?
Here you can directly download the PDF of the INNOVATIONS@FATH 21|FEB brochure.
Or order a freshly printed copy here.
You can find further product information here: