Dutch sorting equipment specialist expands FATH's intralogistics portfolio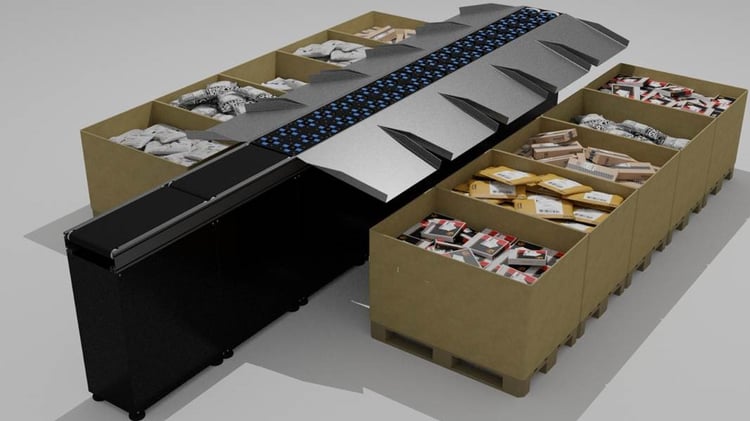 Innovative sorting line for integration into all standard conveyor systems from 400 - 1000 mm wide (Picture source: Flowsort B.V.)

Downloads: Press Releases (PDF)
Germany/Netherlands – Spalt/Geldrop 30.03.2021 - The FATH Group in the Franconian town of Spalt has acquired the Dutch Flowsort B.V. together with pronet-solution GmbH and Till Zupancic Holding GmbH. The company in Geldrop near Eindhoven develops, produces and distributes innovative sorting systems for intralogistics applications. Flowsort will maintain its name, management and company identity.
"By including Flowsort B.V., the FATH Group is supplementing its portfolio with solutions for the rapidly growing intralogistics market," says Till Zupancic, Head of Business Development of the FATH Group, explaining the merger. Founded in 2015, the Flowsort has enabled access to the global sourcing, production and sales organization of the FATH Group with global locations. "The addition to the FATH Group enables us to continue our strong growth worldwide and guarantee our customers optimum delivery times and customer proximity in every region of the world," says Eric Willems, the founder and managing director of Flowsort, which has been actively represented on the market since 2019.
Flowsort's Twist Sorters are modular and 24-volt-based. Its plug-and-play concept saves logistics service providers, e-commerce companies and industrial companies time and energy when planning and installing distribution and storage facilities. The Flowsort Diverter, a module that directs cartons and boxes along conveyors in a specific direction, is an ideal complement to the belt conveyor and roller conveyor components that FATH will be launching on the market this year. "Thanks to its open and modular concept, the new product portfolio fits seamlessly into the FATH Group and complements our system solutions in the areas of aluminum profile components, Lean 4.0 and our smart solutions for assembly, intralogistics and material provision," says Zupancic.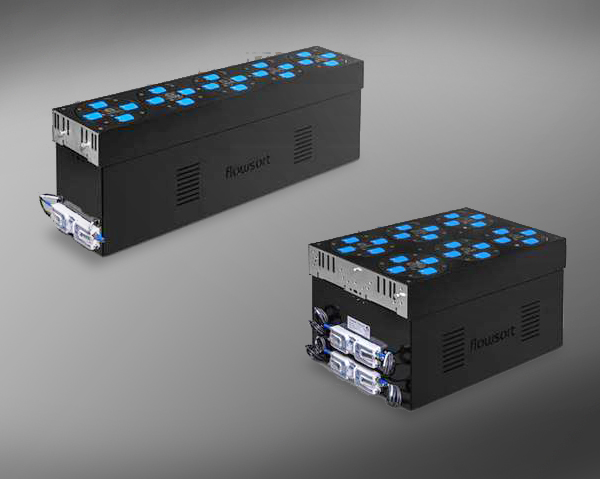 Modular high-speed diverter from Flowsort on a 24-volt basis for sorting up to 8000 units with a weight of 50 g to 35 kg (Picture source: Flowsort B.V.)
Press contact: Sandra Gerbholz, tel. +49 9175 7909-115, press@fath24.com
FATH is an international company group with headquarters in Spalt and around 350 employees all over the world. The company specializes in the development, production and sales of components for mechanical engineering. The group has locations in Germany, the USA, the PR of China, Hungary, Great Britain, Mexico, Brazil and the Netherlands. (fath24.com)
Flowsort is a Dutch based company with many years of experience in the intralogistics industry. It develops and sells modular high-speed sorting lines and diverter for conveyor systems. (flow-sort.com)