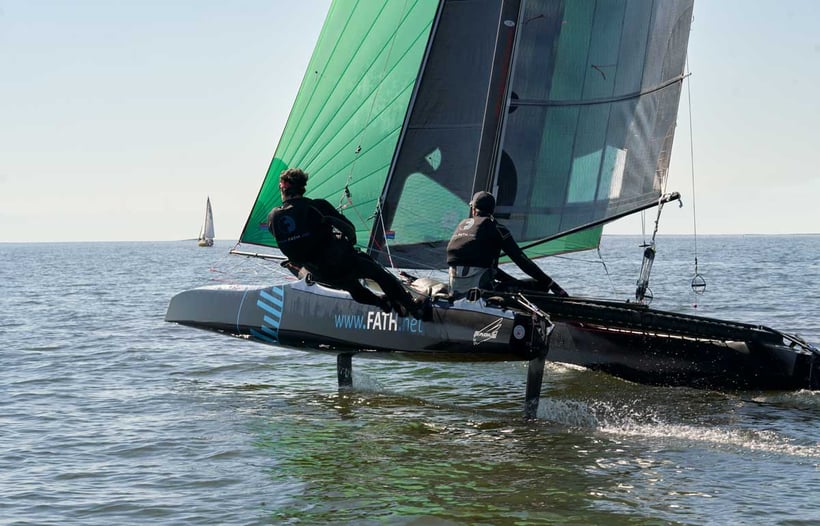 Germany - Spalt 08.11.2019 The FATH Sailing Team can draw a positive balance for the sailing season 2019 with four second and two third places before the end of the season. The sailors Timo Späth and Mike Noorlander sum up with satisfaction: "We had a strong start into the year and then had bad luck at a race on Lake Garda". Thus the athletes allude to the broken mast, which disqualified the team and caused a forced break for 2 races. In this sailing free time the sailors were very tense, because it was not clear when it could go on. After a short wait a replacement mast was found as an emergency solution, which secured the participation in the remaining races. At the same time the production of a new mast was started, because the quickly used replacement was not so durable. Nevertheless the FATH Sailing Team was able to reach Top 10 places in the last regattas.

Now in November and fitting to the last race in 2019 the new production is finished. "At the Regatta der Eisernen, which is the one of the biggest races in Europe, the new mast will be inaugurated", says Timo Späth and continues: "We want to build on the successes and conclude the year in a fitting manner".

FATH wishes the FATH Sailing Team much success and invites everyone interested to cheer the team on 29 and 30 November 2019 at Lake Constance for the Regatta der Eisernen.